"One World One Love"
It was a simple if somewhat bohemian comment on a recent Facebook post that struck a chord with me. It was in an update to members of the Facebook group Basel hilft mit (Basel Helps With) formed by a group of women in Basel who, like so many, felt helpless watching the exodus of desperate people move across Europe.Their president Corinna Noack told me they are simply a group of mums who meet regularly. They formed the group to help raise awareness and donations and within a fortnight had more than a thousand members. And their efforts it seems have set a trend. Two other local Facebook groups have since formed, also dedicated to drawing in help in its various forms from across Switzerland.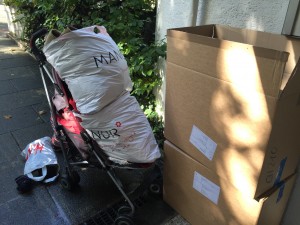 The Basel hilft mit public appeals for donations of clothing, bedding, tents, toys and so on has been overwhelming and the team have had their work cut out to find the warehouse space to store and sort it all. Another member of the group helping to sort donations at Zwinglihaus, Basel's Evangelical Reformed Church, told me their aim was to do something tangible that might compliment the work of the larger aid agencies.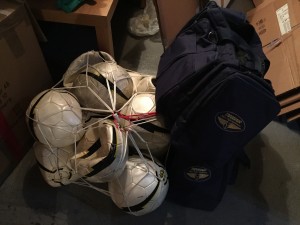 Two months on and the donations continue to be sorted and the appropriate transport found to deliver them to Hungary and Greece and along the Balkan routes. More locally, deliveries are being taken to three refugee camps at Lorrach in nearby German and also distributed around Basel and Basel Land.
There have also been donations in the form of theatre and cinema tickets, offers of haircuts, sewing machines, arts and craft materials and such like because as the organisers point out, the obvious needs of any refugee go beyond securing food and a roof over their head.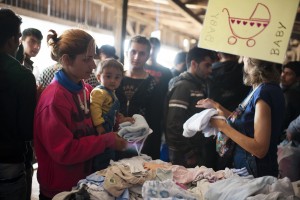 The group are in the process of setting up a dedicated website and together these Facebook groups are promoting several forthcoming benefit concerts in Basel. Their voluntary efforts continue amid their busy lives balancing work and family commitments.
One World One Love is a simple reminder that the internet does unite us and in this case has illustrated the deep desire of others to help and how they have the power to do just that. With winter coming their combined efforts just got a whole lot more important.
Main photo credit: Kira Horvath for Catholic Relief Services (CRS)